It's never too late to celebrate!
Imagine what it would be like if all girls everywhere were celebrated, respected, and divinely honored at the time of their first menstrual period. By reclaiming and celebrating ourselves as menstrual beings, we give ourselves a gift of wholeness, and shape a respectful future for ourselves, our daughters and young female friends.
Menarche ~ Moontime
Rites of Passage and Art Circle for Girls
Girls are amazing!
...And so are young women when they get their periods! Gather with other girls for art, play, menstrual education and girl power. Learn about many cultures that celebrate menstruation, how to chart your cycle with the lunar cycle, and, create your own menarche party.
You are the Future of the Feminine!
In Menarche ~ Moontime art circles, we play games, make art, and laugh. We find fun ways to affirm the changes that girls go through.
We celebrate the innate, amazing power of girls.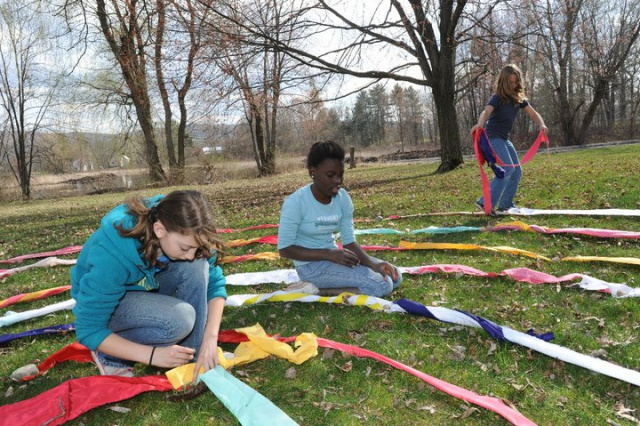 Polly Wood, MFA Creative Inquiry, MA Women's Spirituality, is a mother, drummer, songwriter, artist, dancer and independent scholar. Polly's Moontime ~ Menarche class for girls focuses on building self-confidence and self-esteem during a time of great changes, while having fun and strengthening a trust in sisterhood.
If you are interested in having me come to your school, community center, or hometown for a menstrual education workshop, please email me: pollywood@radwoman.com