Placenta Encapsulation
...for a happy postpartum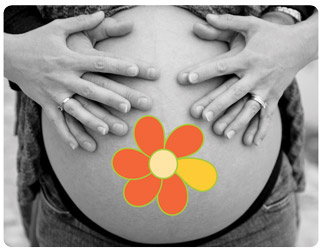 I am part of a national network of Placenta Encapsulation Specialists who are trained through Placenta Benefits, founded by Jodi Selander.
Click HERE to read my bio on the Placenta Benefits website.
Why should I take placenta capsules?
Your baby's placenta, contained in capsule form is believed to:
*contain your own natural hormones

*be perfectly made for you

*balance your system

*replenish depleted iron

*give you more energy

*lessen bleeding postnatally

*been shown to increase milk production

*help you have a happier postpartum period

*hasten return of uterus to pre-pregnancy state

*be helpful during menopause
The process of Placenta Encapsulation, done in your home, allows you to utilize the positive benefits over many weeks after giving birth. For more information, contact me at Polly@PlacentaBenefits.info .
I have worked with over 250 familes providing postpartum support and Placenta Encapsulation services. Here are what a couple of clients are saying...
"I encountered a few unfortunate obstacles late in my pregnancy, but I was incredibly blessed to have Polly's support and encouragement the whole time. She changed her schedule at moment's notice to prepare my placenta after an emergency cesarean. The benefits of the capsules were immediately apparent and lasting. My milk came in two days after delivery and I pumped a great deal because my supply is so copious. I feel fantastic and have energy to do things my doctor said I wouldn't feel up to for weeks or even months. I will recommend placenta encapsulation to every pregnant woman I know." ~Bridget
"It was an amazing experience all around. Polly was very sweet and incredibly professional. An hour after taking my first capsules I felt 'a dose of happy' and my milk came in the first night. My nerves feel good and my uterus contracted back to pre-birth size. I wish this service was more widely used." ~Jessica